Bidding a fond farewell to the Moog Moogerfooger effects processors. We owe them so much more than most realise…
Moog Music Inc recently announced the end of production of their Moogerfooger effects pedals. Some of these all analogue processors have been in production for more than two decades now, and Moog has decided to pull the patch cord and concentrate their efforts and production developing new synths. (Yay!) However, there is a larger story to be told about the true legacy of these ubiquitous analogue effects processors.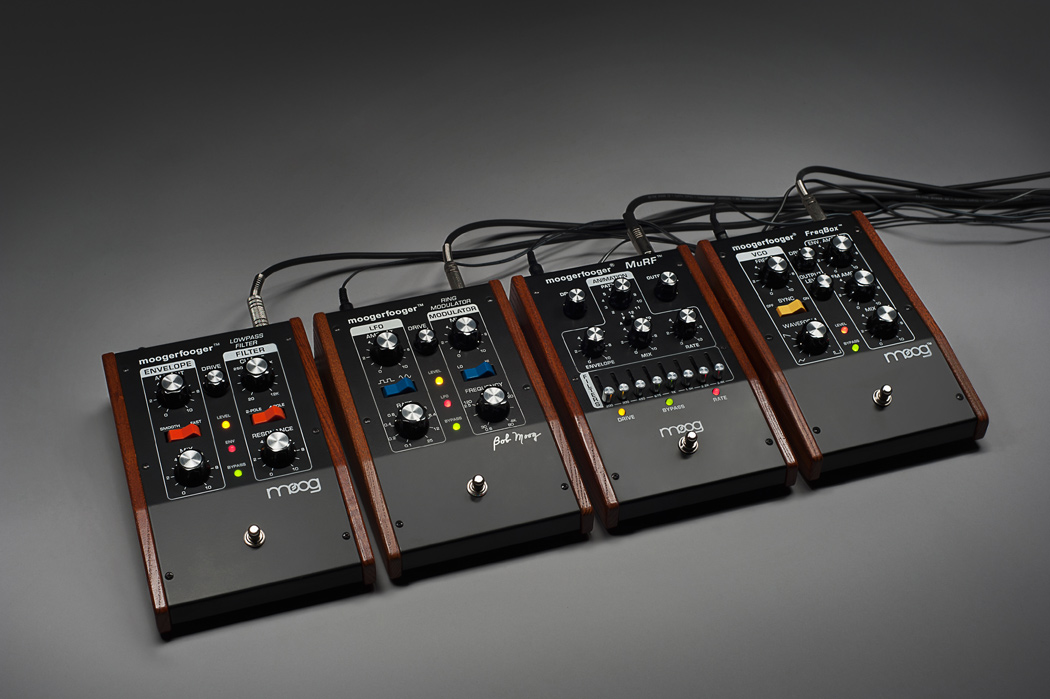 The original units, (CP-251, MF-101, MF-102 and MF-103) were in effect the catalyst that brought us 'Modern Moog', with Dr Robert Moog building the originals in relatively small numbers under the Big Briar name in the 1990's. These circuits were derived from some of Bob's seminal and most significant original modular system circuits and, despite somewhat falling between the two stools of the synth and guitar world, they proved popular with discerning players and producers of music of all types. Without this success it is likely we simply would not have Moog Music Inc as we know it today.
With production now over, and only a very limited supply of units still available, now is the time to grab one of these fabulous processors. Not only will you be afforded a wonderful audio processor, these units represent a superb investment with many of the already retired Foogers selling for several times their original asking price on the second-hand market. Win-win. We here at GAK have a very limited amount of new stock still available which you can peruse here. The Minifooger effect pedal lines have also ended production, while less culturally significant than the original larger MoogerFoogers, they still are all great analogue processors that are effective, desirable and collectable. Remaining stock of these can be found here. So do yourself a favour and grab one while you still can, as the second-hand prices are set to skyrocket once they are gone!