Akai Professional MPC X Performance and Production Sampler
Click 'add to basket' to see 5 add-on deals!
Akai MPC X Performance and Production Sampler Product Overview by GAK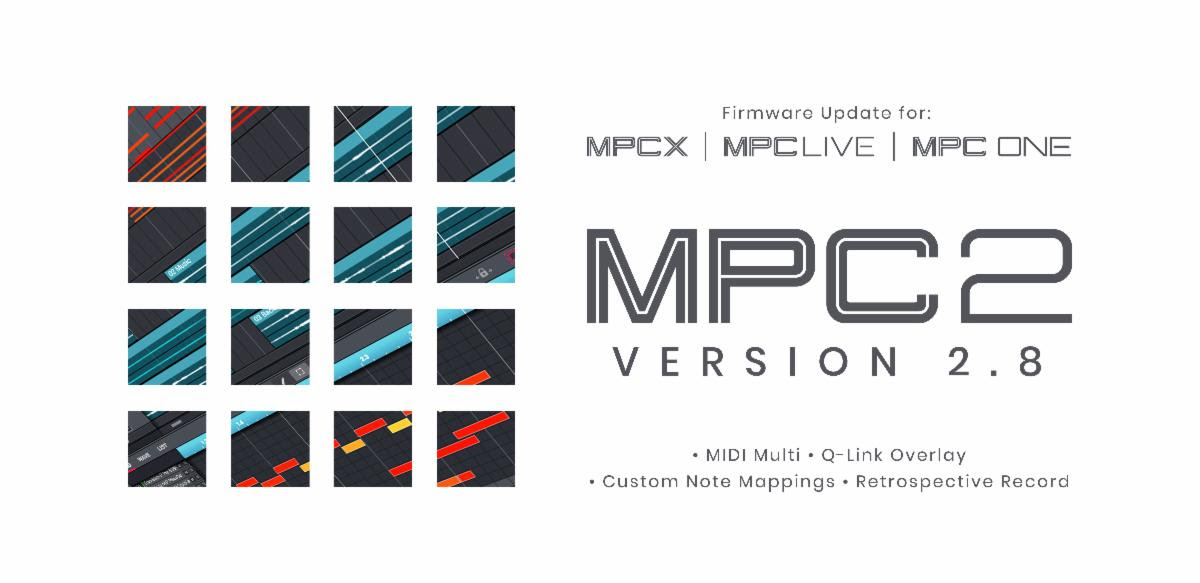 Akai's legendary MPC's have been a staple in studios for the last 30 years, with a huge selection of Hip Hop's greats using them as their workstation of choice. Often copied, but never quite replicated, the MPC is the industry standard production centre and with the new MPC X, Akai has managed to improve on an already remarkable product.
Akai's flagship MPC X is built with a multicore processor (with 2GB of RAM) perfect to get the best out of the native MPC Software 2.8 (can also be run as a plugin on a PC/Mac.) There is a fantastic 10.1-inch multitouch screen and 16 velocity- and pressure-sensitive MPC pads. On the front of the unit you will also find 16 touch sensitive assignable pots, a large master encoder know and dedicated menu buttons.
The unit comes with 16GB of on-board storage, so you'll have more space than you could ever have imagined from an MPC. There is also 10GB of premium sound content from some of the big players in the sound design world including Loopmasters and Capsun Pro Audio.
In regards to connectivity, there are a whole host of options on the back of the unit. There is a built in 2-in/4-out interface on this model, two audio inputs and 8 configurable 1/4 inch jack outputs.
New features include Standalone functionality, CV outputs, audio track recording, clip launching, MPC 2.0.8 Software and a whole load more.
Providing a bridge between studio production and live performance/DJing, if you're a fan of the previous models then this is a product that you well and truly won't want to miss out on.
With the new 2.0.8 software update the unit is now Ableton Link and Bluetooth compatible.
Standalone MPC – no computer required – natively powered by MPC 2.0 Software
10.1" full-color multi-touch display
Also acts as a control surface for MPC 2.0 Software, compatible with Mac & PC
16 Touch-capacitive Q-Links controls with OLED displays
66 buttons for direct, hardware access to all aspects of MPC 2.0 Software
4 selectable inputs: 2 XLR / 1⁄4" combo jacks with switchable phantom power, 2 1/4" TRS jacks,
2 instrument level, 1⁄4" jacks, turntable RCA input with ground peg
8 outputs: balanced 1⁄4" jack
Dual 1⁄4" and 1/8" headphone outputs
2 full-size MIDI inputs, 4 full-size MIDI Outputs
8 configurable CV/Gate outputs enabling the analogue control of modular gear, such as classic synths
16GB of on-board storage (over 10GB of premium sound content included from leading sound designers including CR2, TOOLROOM, Loopmasters, Capsun Pro Audio, and more)
User-expandable 2.5" SATA drive connector (SSD or HDD)
2 USB-A 3.0 slots for thumb drives or MIDI controllers
SD Card slot for loading samples and projects
Ableton Link via Wi-Fi - Sync MPC with any Link-enabled apps and devices for cross-platform collaboration. Complete list of apps found here: https://www.ableton.com/en/link/apps
Bluetooth® 4.0 MIDI support - Controllers such as the LPK25 Wireless and LPD8 Wireless can now be used to control MPC instruments and kits
Redesigned real-time pitch-shifting and time-stretching algorithm - samples on each pad within a drum program can now be individually time-stretched and/or pitch-shifted
Improved Audio and Program Editing
Enhanced Support for Storage Expansion - Hard Drives can now be formatted using the MPC
(16) velocity and pressure-sensitive pads, RGB-backlit
(8) banks accessible via Pad Bank buttons
(16) 360° touch-sensitive Q-Link knobs for parameter adjustment
(1) 360° encoder for display navigation and selection via push,
(7) 270° knobs for gain, mix & level adjustment
(63) dedicated function buttons
10.1" / 257 mm (diagonal), 8.5" x 5.5" / 216 x 139 mm (width x height)
Full-color LED-backlit display with touch interface
RAM 2 GB
Storage 16 GB (user storage
10 GB pre-installed content)
4 GB (MPC operating system)
(2) XLR+1/4" (6.35 mm) TRS inputs (Input 1/2)
(2) 1/4" (6.35 mm) TRS inputs (Input 3/4: 1 stereo pair)
(2) 1/4" (6.35 mm) TS instrument inputs (Inst 1/2)
(2) RCA inputs (Input 3/4: 1 stereo pair, phono- or line-level)
(2) 1/4" (6.35 mm) TS footswitch inputs (FS 1/2)
(2) 5-pin MIDI inputs
(8) 1/4" (6.35 mm) TRS outputs (Main L/R, Outputs 3/4–7/8: 4 stereo pairs)
(4) 5-pin MIDI outputs
(8) 1/8" (3.5 mm) CV/Gate outputs
(1) 1/4" (6.35 mm) stereo headphone output
(1) 1/8" (3.5 mm) stereo headphone output
(2) USB Type-A ports (1) USB Type-B port
(1) SD card slot
(1) power adapter input Power via power adapter (19 V, 3.42 A, center-positive, included)
19.9" x 16.7" x 3.4" / 50.5 x 42.4 x 8.7 cm (display flat)
19.9" x 15.3" x 8.4" / 50.5 x 38.8 x 21.4 cm (display upright)
Customer reviews
out of 5
Conrad Jones

23/12/2020

Love this machine, the timestrech / warp and non-destructive chopping is what I've wanted in one of these devices for years, they've really nailed it, if you tried the software early on and got put off give it another go it's night and day difference. You will have to prise this machine from my dead hands. ( I am still looking for the talent expansion though AKAI, hook a brother up )

richard reynolds

19/6/2020

What can I say, awesome bit of kit really fun to use , sounds great more than happy.

Stuart Dickson

14/6/2020

Missed my 2500 that I sold years ago. Getting back into the MPC flow is so easy with the MPC X

Scott McV

02/6/2020

Best sampler workstation yet, love the instrument inputs

Peter

22/1/2020

Great bit of kit, bit of a learning curve but that's what I like, keeps you on your toes
Load more reviews