Alesis Forge Kit
#FORGEKITXUK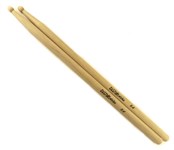 £4.00!
In Stock
Next day delivery

Alesis Product Overview
The Alesis Forge Kit is a complete 8-piece electronic drum kit that includes everything a drummer needs to play like a pro.
It features an 11" dual-zone snare and three 8" tom pads for great feel and natural response, plus a kick drum pad with pedal. Three cymbals provide a virtually unlimited range of playing expression: a ride cymbal, a crash cymbal with choke function and a responsive high-hat.
The premium chrome 4-post mounting rack keeps everything solid and secure so drummers can really play hard and the set won't "travel" or lose its positioning. The setup also includes the powerful Advanced Drum Module that features 70 drum kits (50 factory pre-set + 20 user-customisable) with over 600 sounds and 60 play-along tracks and a built-in metronome.
Loaded with Great Sounds and Features
The included Forge Drum Module features 70 drum kits (50 factory + 20 user) with over 600 sounds and 60 play-along tracks built-in. To further sharpen your skill, there's a built-in metronome and 1/8-inch input for playing along with your mobile device, so you'll be ready for the studio or stage. There is also a stereo pair of 1/4-inch outputs, headphone output, and a USB-MIDI output for triggering your favourite virtual instrument plugins.
Load Your Own Samples
The Forge Drum Module also features a USB memory stick input. You can use this input to load your own .WAV samples for the ultimate flexibility. Once the .WAV samples are loaded, you can easily assign these to any zone of any pad on the Forge Kit. The sonic possibilities are endless! You can also load in .WAV files of play-along tracks using this input.
Call GAK now for product info, advice and the Best Prices - 01273 665400
Dynamic, comfortable rubber pads for great feel and natural response to 11" dual-zones snare and three single-zone toms
Kick drum pad tower with bass drum pedal included
(3) 10"cymbals:ride cymbal, hi-hat, crash w/choke
Advanced Drum Module with 70 kits (50 factory pre-set 20 user-customisable) and 600 sound. WAV samples and play-along tracks via USB memory stick
Real-time recording (5tracks internally; upto 99 tracks via USB memory stick) USB/MIDI output for use with virtual instrument and recording software
Premium chrome 4-post track
Connection cables , drumsticks, drumkey and power supply included
Forge Drum Module
11" dual-zone rubber snare pad
(3) 8" rubber tom pads
10" ride cymbal with choke
10" crash cymbal with choke
10" hi-hat cymbal
Kick pad tower
Kick drum pedal
Hi-hat pedal
4-post chrome rack
Cable snake
Cable wraps
Drum key
Drum sticks
Power adapter
Module user guide
Kit assembly guide
Safety & warranty manual