Ampeg Rocket Bass Series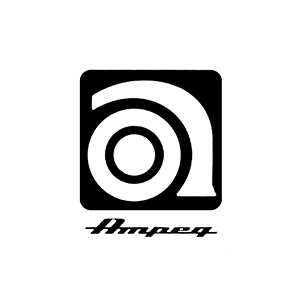 Ampeg Rocket Bass Amplifiers
Ampeg are easily one of the most influential and impactful manufacturers of all time, becoming the go-to amp of countless bassists around the world and featuring on a laundry list of classic recordings. The Rocket Bass series expands upon their iconic legacy, combining a vintage Portaflex-based style with a robust modern tone, tonnes of flexibility and an affordable price.
Five Configurations
Within Ampeg's Rocket Bass series are five different models, ranging from a neighbour-friendly 30W to an earth-shattering 500W that's primed for the stage. Whether you're a beginner or a touring professional, you're sure to find an Ampeg Rocket Bass amp that will suit your needs!
Stylish & Portable
Each amp in the Ampeg Rocket Bass range features a classic, sleek aesthetic and packs a lot of power into a lightweight, portable package. Features such as the top-mounted control panel allow easy quick access whilst enhancing the '60s-style look. Whether you're practising at home or on the road, you'll be able to cart your Rocket Bass amp around with ease.
Super Grit Technology Overdrive
A standout feature of the Ampeg Rocket Bass range is the Super Grit Technology (or SGT) overdrive. Every Rocket Bass amp is equipped with this proprietary circuit, which boasts that quintessentially Ampeg grit and punch. Combined with the classic Ampeg Legacy Preamp and the flexible 3-Band EQ, crafting a stellar bass tone couldn't be easier. The larger amps in the range (RB-110 upwards) feature Grit & Level controls for the SGT section as well as Ultra Hi/Lo switches (RB-112 upwards) for additional sonic flexibility.
Practice & Performance
The Ampeg Rocket Bass series has been designed to be a versatile companion that excels at home and on the stage. With the auxiliary input and headphone output, you can practice in silence to the audio of your choice. Apart from the RB-108 (which is geared towards home practice), the Rocket Bass amps feature an XLR direct output that can be hooked up to a mixing desk or recording device.