Audio-Technica AE2300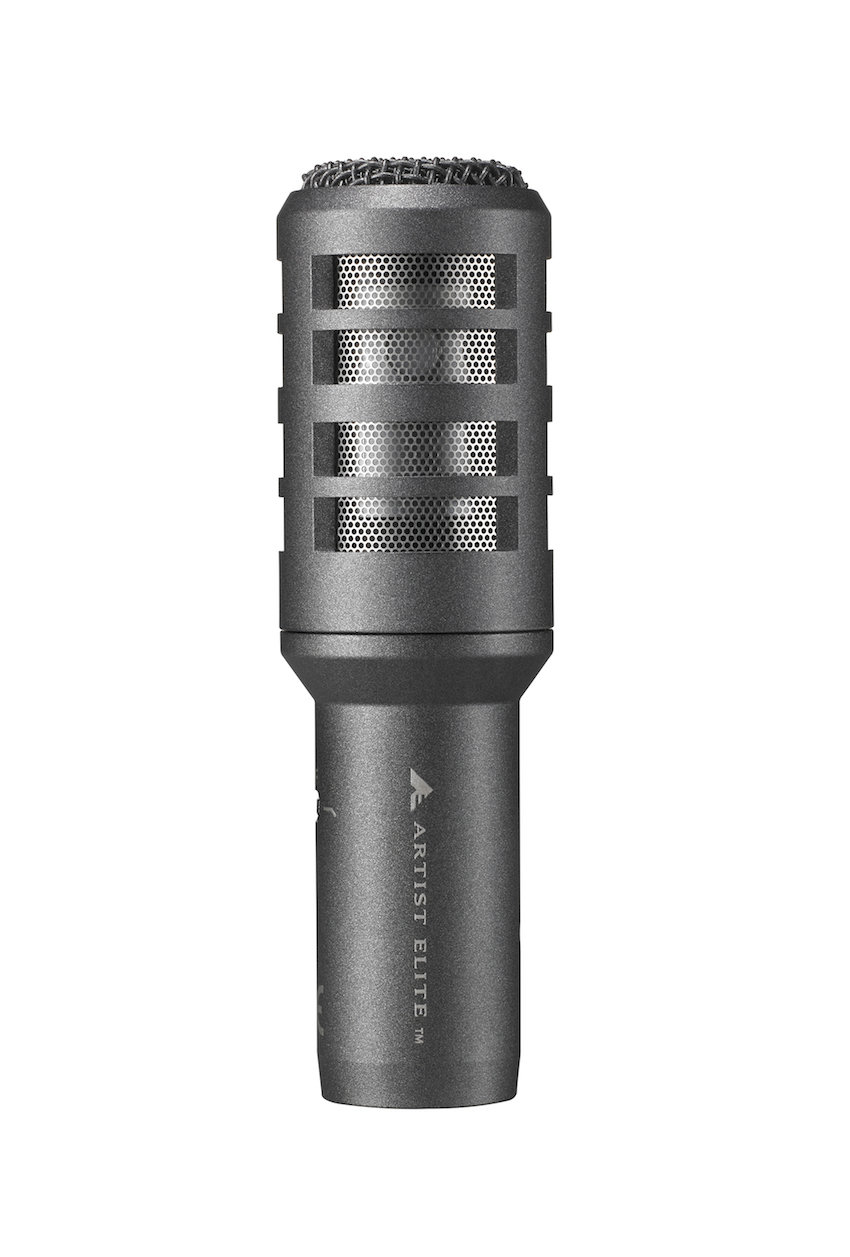 The AE2300 is a dynamic microphone with a cardioid polar pattern. It is designed specifically for musical instrument pickup in the studio and on stage. The cardioid polar pattern of the microphone is more sensitive to sound originating directly in front of the element, making it useful for controlling feedback and reducing pickup of unwanted sounds.

The output of the microphone is a 3-pin XLRM-type connector. The microphone is equipped with a switch that permits choice of flat response or high-frequency roll-off (via integral 6 kHz low-pass filter).

The microphone is enclosed in a rugged housing. The included AT8471 isolation clamp permits mounting on any microphone stand with 5/8"-27 threads. A soft protective pouch is also included.

Call GAK now for product info, advice and the Best Prices - 01273 665400
Features
Tailored to capture sound from guitar amps, brass and woodwinds, drums and percussion instruments with equal clarity and precision.
Proprietary double-dome diaphragm construction improves high-frequency and transient response.
Excels in high-SPL applications and maintains directionality across the entire frequency range.
Minimal off-axis coloration (frequency response is nearly identical at 0°, 90°, and 180°) helps to maintain phase coherence in multiple microphone setups.
Switchable low-pass filter removes harsh, high-frequency content without negatively affecting the overall tone of an instrument.
Low-profile design allows microphone to be placed easily and unobtrusively in a wide variety of setups.
Rugged, brass metal construction ensures dependable performance in live music applications.
Isolation stand clamp provides secure mounting, versatile positioning, and effective dampening of unwanted mechanical noise.