Electro-Harmonix Holy Stain Multi-Effects Pedal
#HOLY STAIN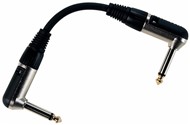 £2.99!

The first multi-effect pedal from Electro-Harmonix! Righteous possibilities emerge when you combine a kaleidoscope of effects: Reverbs, Pitch Shifting, Tremolo, pure analog drive and fuzz. The brilliance of the Stain lies in the dynamic interaction of its controls. Invent brilliant tonal combinations.

Call GAK now for product info, advice and the Best Prices - 01273 665400
Controls: Mix, Amount, Volume, Tone, Color, Distortion.
Bypass and Mode Foot Switches.
1/4" input and output
DC power input for battery replacement.
LED indicates whether effect is engaged or bypassed.