Empress Effects Super Delay Pedal
#Super Delay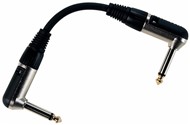 £2.99!

The Empress Superdelay isn't your basic digital delay pedal.

Sure it does basic delay sounds, and it sounds better than anything else out there while doing them. But if all you want is a simple delay pedal, the Empress Superdelay isn't for you.

The Empress Superdelay is for musicians who want to be inspired by their pedals, not limited by them.

Call GAK now for product info, advice and the Best Prices - 01273 665400
Killer Sound Quality - The Signal to Noise ratio is around 105dB.
2.8 Seconds of Delay Time - For your extra long delays.
8 modes - normal, tap, autoset (delay time is set by tempo played), reverse, rhythm mode (multitap), tape mode, misc (dynamic, gate), and 11 second looper.
Expression Pedal Input - allows you to control either mix or feedback with your foot.
High Pass/Low Pass Filter - high pass is good for electronic music, low pass is sweet for darker analog delay type sounds.
Fast/Slow Modulation - slow adds extra texture, fast is a little crazy.
8 Presets - Settings can be saved to 8 presets. With three stompswitches, accessing the presets is easy.
Tap Tempo with Ratios - many of the modes use tap tempo, and the ratio selection makes fast in-time delay times easy.
True Bypass - The Empress Superdelay employs true bypass, so you can be sure that it's not affecting the signal when disengaged.
Small Size - The enclosure measures approximately 5.7" by 3.75" by 1.75", which is delightfully small when considering all the features packed into this unit.
Two Year Warranty - The Empress Superdelay comes with a two-year warranty. Read our Warranty for details. You can extend the warranty to 4 years by simply registering online.
Great Value - The Empress Superdelay is the last digital delay pedal you'll ever have to buy. It retails on empresseffects.com and in select music stores for $449 USD. Order one now!
Power Input Voltage 9 - 12 V DC (Positive tip)
Power Input Connector 2.1mm barrel connector (Positive tip)
Power Consumption ~300mA
Enclosure Material Die Cast Aluminum
Input connector 1/4" Jack
Output connector 1/4" Jack
Height (Enclosure only) 1.75"
Height (including controls) 2.25"
Length 5.7"
Width 3.75"
weight 1.5 lb
Signal to noise ratio 105dB