Epiphone Masterbilt EF-500RCCE (Natural Satin)
#EM3CCNSGHN1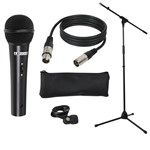 £39.00!
Awaiting stock, pre-order now

The Epiphone Masterbilt EF-500RCCE is a unique and beautiful guitar. in fact, Epiphone themselves claim it to be the most beautiful instrument in their Masterbilt Collection. The Masterbilt guitar ranges was originally debuted back in the '30s and marked Epiphone's arrival as one of the greatest acoustic builders of the era. That same spirit is made manifest in the Epiphone EF-500RCE, which features a classic orchestra body shape, with a modern cutaway, solid Cedar top, a mahogany V-profile neck (with wider 1-3/4" rosewood fretboard), and an eSonic2 pickup system.

The eSonic2 preamp, with built-in tuner, features studio quality fidelity, premiere dynamics, and greatly increased harmonic content, resulting in uncompromising acoustic guitar realism. The preamp is equipped with a very accurate chromatic tuner. When the tuner button is activated, the tuner, there will be no output signal from the guitar. The tuner button can also be used as a mute function. By activating the tuner, you can avoid the loud pops when plugging in.
NanoFlex Pickup
The term Nanoflex refers to its ultra thin profile and flexibility that allows it to conform to any surface shape which assures complete guitar-to-pickup-to-saddle contact. Unlike other under-saddle pickups, the Nanoflex design utilizes 7 highly-sensitive and ultra-responsive layers of sensor material to not only sense the vibrations of the strings but the vibrations of the guitar body as well. The Nanoflex is the first pickup to incorporate active amplification directly at the pickup. As a result, the signal does not pass through even a single millimetre of the wire and therefore, the signal quality is uncompromised.

Nanomag Pickup
Ordinary magnetic pickups have been used successfully to amplify electric guitars for years but when used to amplify acoustic guitars, they fail to deliver desirable acoustic response. That's because magnetic pickups have a very narrow bandwidth with an over-emphasis on mid-range frequencies. The Nanomag, referring to its small size and its composition, is a different kind of magnetic pickup that combines 3 Samarium'Cobalt magnets with on-board, active electronics to produce a low-impedance pickup with absolute linear response and an uncharacteristically wide frequency range.

Call GAK now for product info, advice and the Best Prices - 01273 665400
Solid cedar top
Mahogany neck
Rosewood fingerboard
Multi-Bound top and back
Gold hardware
Epiphone eSonic2 stereo preamp with built-in tuner and NanoFlex/NanoMag pickup combination