Kemper Profiler Power Rack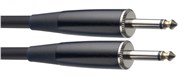 £5.88!
Kemper Product Overview
Kemper Amps, the makers of the highly acclaimed and award winning Kemper Profiler amp, introduces the new Kemper Profiler PowerHead, with built-in 600 Watt Power Amp.

The Kemper Profiler PowerHead adds a built-in 600 Watt power amp to the Kemper Profiler concept and turns the former recording solution into the most versatile guitar amplification system ever. Utilizing the Kemper CabDriver mode, guitarists now have the choice of playing through regular guitar cabinets or full range monitor systems. This makes the Kemper Profiler PowerHead the complete solution for the studio, the rehearsal room and the stage.
The new Kemper Profiling Amplifier enables you to do what generations of guitar players have been waiting for: to capture the soul of all your amps (and so many more) inside a lunchbox-sized amplifier.
So, how does it work- We use cutting edge digital technology to capture the sonic DNA of virtually any guitar amp. The resulting Profiles are as living, vivid and dynamic as the original amps. Imagine you've used some sweet-sounding, well-maintained vintage tube amps in your last studio session. With the Kemper Profiling Amplifier, there's no need to leave those sounds behind anymore. Simply create your own Profiles from these amps and take them with you to use anywhere you like. Variations with alternative amp settings can be created and even the cabinet of a profiled combo amp can be exchanged at any time. Dozens of pro-grade onboard effects and stomp boxes can be used to spice up the Profiles. We even give you Profiles of many exceptional signature amps. Any amp. Any time. Anywhere. We mean it.
"Profiling" is what we have named our proprietary technology that captures the sound and feel of a specific tube amplifier. In other words, the Kemper Profiling Amplifier doesn't simply give you a list of static digital amplifier reproductions - instead, profiling creates a vivid, living, dynamic and multi-dimensional image of your existing tube amp. Profiling is as simple as plugging your tube amp into the Kemper Profiling Amplifier and pressing 'record.' Just insert the Kemper Profiling Amplifier into the recording chain and it will do its magic. Test signals will be sent from the Kemper Profiler Amplifier into your tube amp and recorded by the microphone in front of your cabinet. You don't even have to play your guitar. After less than a minute the Kemper Profiling Amplifier acquires the sonic DNA of your tube amp and offers you the resulting custom profile. You can then use the A/B comparison mode to compare original tube amp sound with the profiled sound. This gives you a fast and convenient way to make final tweaks to the profile to get it exactly right.
Imagine if you could change the sonic character of a profile way beyond what's possible with the amp itself. What if you could change the sonic age of the amp, or the bite of the pick- What if you could modify the power supply of your profiled amp in order to benefit from power sagging- The Kemper Profiling Amplifier allows you to dynamically adjust key aspects of your favorite amps which would otherwise be impossible or require hardware modifications. Make it larger than life. You can do anything from minor tweaks, such as making a profile sound a bit more vintage, to more radical changes such as adding some modern high-gain chunk