Marshall 1959HW Plexi Handwired Super Lead 100W Valve Head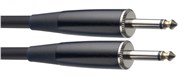 !
The Marshall 1959HW Hand Wired 100 Watt "Plexi" head is considered by many to be the definitive rock amp and is the main reason artists started dubbing Marshall as "the sound of rock" back in the late '60s. As with every amp in Marshall's Handwired series, all of the original components and materials were used or reproduced in the 1959HW. This handwired reissue, all-tube head (3xECC83s in the preamp, 4xEL34s in power amp) features two channels, I and II (labeled "High Treble" and "Normal" respectively in later renditions of the original 1959 model due to the differences in their voicing), each with two inputs ' high sensitivity and low sensitivity.

The timeless tone of vintage handwired, all-tube Marshall amplifiers have made them highly desirable to collectors and sonic connoisseurs alike. Due to overwhelming public demand, Marshall is proud to introduce meticulous, handwired re-issues of three of their most sought-after amplifiers as the first products in their brand new Handwired Series, a Series that celebrates the company's rich tonal heritage and revisits the handcrafted traditions and skills that first launched the Marshall legend.

To the minds and ears of many, the mythical "Plexi" heads of the late '60s are considered the "holy grail" of great rock tone. Marshall's handwired 1959HW transports us back in time to that celebrated era and the result is a breathtaking re-issue that's authentic in every detail - from those world-famous front panel legends to the oversized, custom-built, "drop through" mains transformer that lies at the very heart of the beast. Good looks and impressive specs aside, the 1959HW's real beauty lurks in its unique and highly responsive tone.

Both channels share tone shaping controls for Bass, Middle, Treble and Presence. Based upon a pre-July 1969 SL/A head, the 1959HW yields all of the sonic characteristics that made the original a rock and roll legend.

Complete your vintage stack with style! The 1960AHW and 1960BHW Cabinets match the 1959HW heads perfectly. Both are 120 Watt, 16 Ohm mono 4x12" cabinets featuring salt-n-pepper grille cloth, metal handles, and loaded with the bass version of Celestion's reissue of the G12H30 speaker. The A has an angled face and the B has a straight front.


Reissue of the classic 1959 head
100 watt output
effect loop with true bypass
Vintage styling
Customer reviews
out of 5
Cass

29/9/2020

Extremely great amp that's worth the price. Surprisingly versatile for a single channel amp going from warm shimmery cleans to full power tube gain.

Cameron Brown

02/6/2020

Fantastic amplifier, does what it says it will do and then some!

Ian Lewis

10/12/2018

Substantial. Well built - and brutal!
Load more reviews