Marshall 1960B 4x12 Straight Cab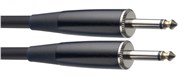 !
The Marshall 1960B 4x12 is a single cab that sounds like a full stack!
It's a straight cabinet that features 4x12" speakers, 4 or 16 ohm mono, or 8 ohm stereo operation. The straight front creates a little extra internal space that gives this cab a bigger overall tone that the angled 1960A.
This cab handles 300W power and weighs 100 lbs.

Call GAK now for Marshall info, advice and the Best Prices - 01273 665400
Speaker Type: G12T-75
Speaker Configuration: 4 x 12"
Power (RMS): 300 Watt
Selectable Mono/Stereo
Impedance (Mono): 16/4 Ohm
Impedance (Stereo): 8 Ohm
Dimensions (mm): 765 x 820 x 364
Weight (kg): 37