Marshall 1960TV 4x12 Tall Vintage Cab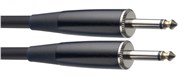 !
The Marshall 1960TV Cabinet has an angled front, 4x12" Greenback speakers, and a warmer, thicker sound than the 1960A.
This 100W, mono, 16-ohm cabinet is 3 inches taller than a standard 1960A 4x12 cabinet which results in well defined mid range and a lowered resonant frequency for more prominent lows. The 25W Greenbacks are less in your face than the 75W Celestions in the 1960A.


Angled front
4 - 12" 25W Greenback speakers for warmer, thicker sound than the 1960A
Original grille cloth
3" taller than standard 4x12 cabs
Handles 100W
16 ohms
29-3/5"W x 35-1/2"H x 14-4/5"D
97 lbs.
Customer reviews
out of 5