Marshall 2536 Silver Jubilee 140W 2x12 Cab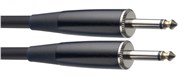 !
The Marshall 2536 is tailor-made for Marshall's 2525H Mini Silver Jubilee tube amp heads, the Marshall 2536 Silver Jubilee guitar speaker cabinet packs 2 x 12" Celestion G12 Vintage speakers, yielding punchy lows, smooth mids, and creamy highs, along with massive Marshall tone and epic volume. Plus, it's a vertically aligned cab, meaning it takes up less stage and practice room floor space and creates great side-to-side sound dispersion.
This classic-styled horizontal cab is adorned with unmistakable Jubilee styling, with silver vinyl covering and the familiar Marshall script logo. If you're on a quest for your Jubilee head's perfect match, or if you're looking for a cab that looks a little different, your search ends with the Marshall 2536 Silver Jubilee,
The original Marshall Silver Jubilee is one of the most sought-after tube amplifiers in all of rock history. Its aggressive sound was widely used in the '80s and early '90s by hard rock players of all types. Marshall's reissues started with that iconic design and upgraded the amp's performance. These Silver Jubilee tube amp head reissues deliver the classic sound you crave, and the Marshall 2536 Silver Jubilee guitar speaker cabinet are their perfect match.