Marshall 2551AV Silver Jubilee Reissue 4x12 Angled Cab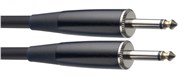 !
The Marshall 2551AV Silver Jubilee cab needs no introduction, harking back to '87, a very special year for both Marshall Amplification and its founder, Jim Marshall, it marked 50 years in the Music Industry for Jim and the 25th Anniversary of Marshall amps.

To celebrate these two monstrous occasions Marshall released the Silver Jubilee Series of amps. These amps were critically acclaimed and used by players the world over, the 100 Watt 2555 stack quickly became one of Marshall's most popular and significant products and was adopted by countless artists, most significantly by G'n'R's Slash.

These amps have gone on to become collector's items and the value of originals in good condition has soared. Due to this incredible public demand Marshall is offering a UK made, modern re-issue of the highly sought after 2555 stack, that give you its features and legendary tone exactly.

This is the 2551 4x12", designed to match the 2555X reissue head. Available as the angled-front 2551AV and straight-front 2551BV 4x12".


Angled (2551AV) and Straight (2551BV) fronted 4x12" versions available
4 x Celestion Vintage 30 speakers (70 Watts a piece)
280 Watts
Silver vinyl
Mono/Stereo Switching - 16 or 4 Ohms Mono; 8 Ohms per-side, Stereo
Castor wheels included
Made in Britain with Pride