Roland TD-4KP Portable V-Drums Kit
#TD-4KP KIT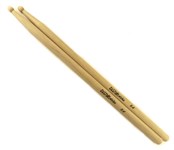 £4.00!


The TD-4KP V-Drums Portable kit is the ultimate e-kit for mobile drumming and small spaces. With its innovative fold-able design, the V-Drums Portable TD-4KP makes drumming more convenient and mobile than ever. It's a drummer's dream for transport and storage. And, with V-Drums technology at its core, it provides "no compromise" sound and play-ability.
The compact design of the V-Drums Portable is perfect for homes, as it greatly minimizes the space needed for playing as well as storage. For students practicing at home, the Coach and Quick Rec functions will help improve their skills, especially during private practice sessions with headphones.
To set up, simply extend the stand, raise the pipe, rotate the pads, and power on to play. To break down, fold the kit with all pads mounted on the stand... it's incredibly fast and easy! The kick* pad and pedal plate are built in the rack. To set up, simply rotate them into the playing position. Enjoy the comfortable feel of the kick pad and the natural beater movement.
The V-Drums Portable kit is equipped with unique features for fast, easy setup. Quick Release enables instant positioning and folding of the cymbals with one-touch operation. Cable holders neatly bunch the cables as well as provide storage for a drum key or cable plug.
Dynamic sounds, cymbal chokes, delicate hi-hat nuances ' V-Drums Portable provides a natural and comfortable drumming experience. The compact 7.5" drum pads are outfitted with a cushioned-rubber head; the dual-trigger 10" cymbal pads provide a sensitive, accurate response and playing feel.
More than just great sounds onboard, V-Drums Portable is also equipped with built-in training programs. The Coach function helps you improve your drumming technique with five different modes: Warm Up, Time Check, Tempo Check, Quiet Count, and Auto Up/Down. Quick REC captures your drumming and lets you listen to the results ' valuable for self-evaluation and improvement.
*Kick pedal not included
Renowned V-Drums sound and quality in an ultra-portable mobile kit
Innovative folding design for quick, compact breakdown and easy transport/storage
Includes TD-4 Percussion Sound Module, loaded with expressive sounds, Coach and Quick Record/Play functions, and more
Eight pads total: kick, snare, toms x3, hi-hat, crash and ride cymbals; FD-8 Hi-Hat Controller included
Snare and tom pads feature cushioned-rubber surfaces for natural playing feel