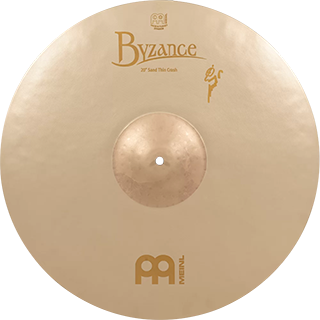 Sabian was founded in late 1981, when one of the world's greatest names in cymbal making, Robert Zildjian decided that drummers deserved better cymbals. Not happy with the quality, sound and relevance of cymbals made at that time, he launched Sabian.
Located in the small eastern Canadian village of Meductic, New Brunswick, Sabian - most notably The Vault, where cymbals are designed - has since become the global centre for cymbal and sound innovation resulting in a unprecedented level of choice from the most diverse offering of cymbal design available.
Sabian is all about designing and creating cymbals and sounds that are right for you.
Sabian-Cymbals By Product Type