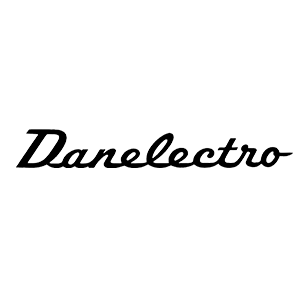 Danelectro is a manufacturer of musical instruments and accessories, specializing in guitars, bass guitars, amplifiers and effects units. Danelectro was founded by Nathan Daniel in 1947.
Place an order today for any in-stock Danelectro guitar, bass, or pedal before 3pm and receive it the next day! All Danelectro orders over £99 are eligible for FREE shipping!
If you require any assistance regarding Danelectro, feel free to call our team on (01273) 665400. Alternatively, you can send us an email at mail@gak.co.uk and we'll aim to respond to your Danelectro enquiry within 24 hours.