Taylor Guitars
Taylor Guitars are widely regarded as one of the world's finest and most prestigious makers of acoustic guitars. They have been at the forefront of guitar design and construction for over 40 years and have been granted numerous patents for various proprietary technologies. All of these patents have been developed to get more out of the guitars they build and have led to Taylor Guitars' awesome reputation for both playability and incredible tone, whether plugged in or played acoustically.
Headquartered in El Cajon, California, Taylor Guitars was founded in 1974 by Bob Taylor and Kurt Listug. The two first met while working at a hippie guitar shop in San Diego called the American Dream and partnered to buy the business when owner Sam Radding announced he was selling the shop.

Though young when they started (Bob was 19, Kurt was 21), their shared passion for guitar making, along with their gritty resolve to make a living doing what they loved, nurtured the company's gradual transformation from a struggling shop into the leading global manufacturer of premium acoustic guitars.
Today, Taylor Guitars employs over 1,200 people and produces hundreds of guitars per day in its state-of-the-art factory complexes in both El Cajon and in Tecate, Baja California, Mexico. They combine the use of modern equipment like computer mills, lasers, and proprietary machinery with hand made craftsmanship to move the company into the modern era without compromising on what makes Taylor great.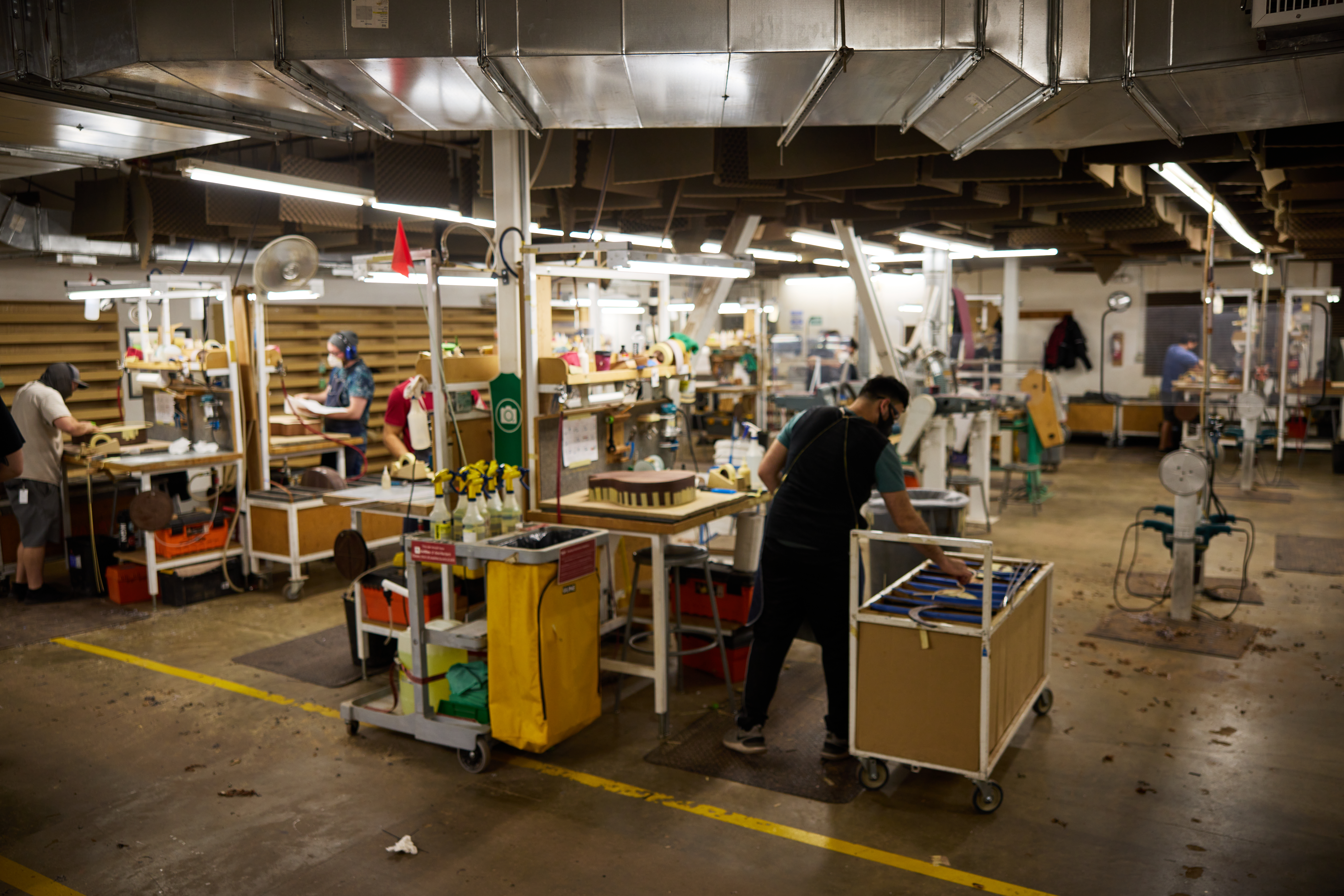 In 2011, Bob Taylor hired luthier Andy Powers to lead Taylor's guitar design efforts. As Master Guitar Designer, Andy continues to advance Taylor's product designs with groundbreaking innovations like V-Class bracing architecture and many other award-winning guitar models.
Sustainability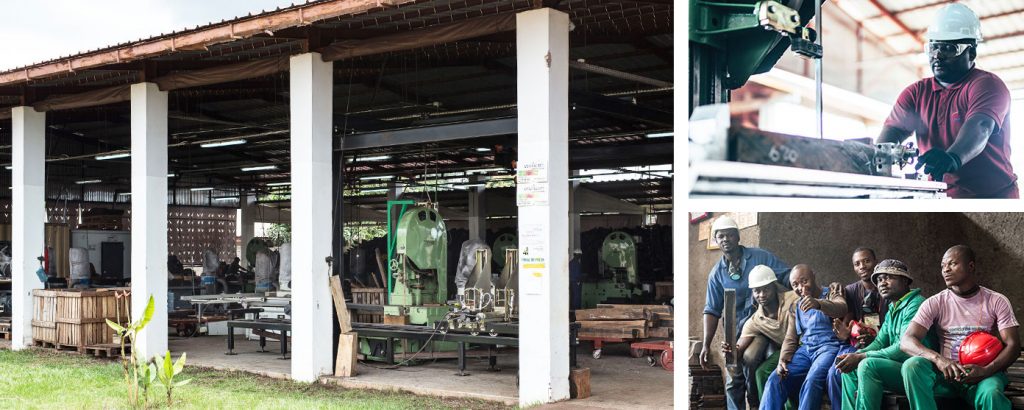 In 2011, Taylor Guitars became the co-owner (along with Spanish tonewood supplier Madinter) of the Crelicam ebony sawmill in Yaoundé, Cameroon, so they can produce their own sustainable supply of ebony to use.
Body Shapes
Taylor has a range of body shapes to choose from, each being specially designed to deliver a certain tone, suited for different needs.
The Grand Theater (GT) is Taylor's most compact body shape making it easy to transport. The Grand Concert is Taylor's most intimate full-scale shape, which is great for both strumming and fingerstyle. The Grand Auditorium is the quintessential Taylor body shape, with comfortable contours and a vibrant, balanced tonal response.
The Dreadnought is a traditional shape with powerful lows and snappy mids, while the Grand Pacific is a rounded shoulder version of the Dreadnought, delivering a warm, balanced tone with lots of low-end power and clarity.
With the Grand Symphony, the clue is in the name - delivering full-spectrum clarity, deeper bass, thicker trebles, with new upgrades including a sound port cutaway and innovative V-Class bracing. The Grand Orchestra is Taylor's largest and most powerful body shape.
In the States selected Taylor models like the 114ce and 814ce are routinely the top-selling guitars in each of their respective price brackets, month-in, month-out.
Taylor is so proud and assured by the consistency of their manufacturing and QC processes that every new Taylor Guitar is backed by a limited 12-year warranty. If you want an heirloom-worthy guitar, buy a Taylor.
Take a look below to see the different ranges and models of Taylor guitars to choose from
Taylor Guitars By Brand Series
Taylor Guitars By Category