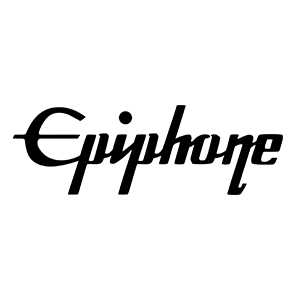 Epiphone was founded over a 100 years ago (1873 to be precise) in Turkey by Anastasios Stathopoulos, a Greek immigrant who at the time was known as a talented local Luthier. He decided to open his own instrument factory, initially specialising in fiddles and lutes. After moving to the US in 1903 the company also started manufacturing Mandolins. Anastasios passed away in 1915, at which point his son Epaminodas (Epi) took over the company. At this time the company was known as 'The House Of Stathopoulo', however in 1924 when they started to produce Banjo's they decided to change the name to the 'Epiphone Banjo Company.'
The company produced their first guitar in 1928 and from that point on it's been onwards and upwards. With the death of Epi his two brothers; Orphie and Frixo took control of the company, relocating from NYC to Philadelphia in the 50's, where they have remained ever since. Epiphone was purchased by CMI (the company that owns Gibson) in 1957, which has enabled them to produce affordable versions of some of Gibson's most popular guitars such as the Les Paul.
These days Epiphone's are played by some of the worlds best guitarists, including the likes of; Liam Gallagher, Ezra Koenig, Keith Richards and so many more. We have a fantastic range of Epiphone Bass' and Guitar's available to purchase in our store, from the classic Les Paul, the popular Epiphone Dot, the ES-335 and a whole host more.