Gibson Custom 1954 Les Paul Goldtop Reissue VOS, Double Gold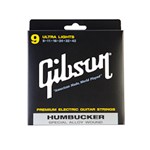 !
Gibson Custom 1954 Les Paul Goldtop Reissue VOS, Double Gold
The likes of an original '54 Goldtop is but a dream for all but a select few.... But there is another option! Featuring a classic wraparound tailpiece, period correct nitro finish, and the fat spark, snarl and sizzle found only deep within the windings of a pair of P90 pickups, this reissue is as close to one of those rare originals as can be - for a fraction of the price.
The classic early Les Paul design - no humbuckers or stop-tail here, just pure simplicity and a sound which can switch from fat fluid jazz to a whisky soaked grit and snarl worthy of any distant blues or Bowery dive. Unmistakable looks, relentless playability, and a tone to die for are of course just where you'd expect to find them. The chunky "C" profile neck, the Holy Grail for many Les Paul players, feels so comfortable to play, and also secure if you need something to hang on to. And what with that wraparound tail? As any Les Paul aficionado will explain - minimizing string contact points will transfer more energy to the body, which in turn improves tone, as well as enhancing string bending ability; certainly not a mere retro 1950s gimmick! And it's all wrapped up in with that glorious gold nitro finish and classic Gibson detailing - the look and feel of a much loved and cared for piece of history that will only improve with age.
A truly beautiful, charismatic, and iconic guitar - one which is just begging to be played!

Weight 8.62lb
What do Gibson say?
From Freddie King to Jeff Beck, many great pickers have been attracted the unique character of the ""wraparound"" tailpiece of a 1954 Les Paul Goldtop. Some believe its direct link to the body stud screws maximizes sustain while others believe the wraparound bar creates a distinct tonality and vocal quality. Whatever the case, there is certainly something special about this early year in the Les Paul Model's history and Gibson Custom Shop created this '54 Reissue to perfectly recapture the look, feel, and tone of the originals.
Body
Top Material: 2-Piece Plain Maple, Hide Glue Fit
Binding Style: 1-Ply Royalite
Weight Relief: None
Finish: Nitrocellulose VOS (Vintage Patina)
Neck
Neck Material: Solid Mahogany
Neck Profile: Chunky C-Shape
Scale Length: 24.75" / 62.865cm
Fingerboard Material: Indian Rosewood, Hide Glue Fit
Fingerboard Radius: 12" / 304.8mm
Number of Frets: 22
Frets: Historic Gibson Narrow/Tall
Nut Material: Nylon
Nut Width: 1.69" / 42.85mm
End-of-Board Width: 2.24" / 56.89mm
Inlays: Aged Cellulose Nitrate Trapezoid
Hardware
Finish: Nickel
Bridge: Wraparound
Tailpiece: Wraparound
Tuners: Kluson Single Line, Single Ring
Pick Guard: Laminated Cellulose Acetate Butyrate
Truss Rod Cover: Authentic Stepped 2-Ply
Control Knobs: Gold Speed Knobs
Switch Tip: Amber Catalin
Switch Washer: Silkscreened Cellulose Acetate Butyrate
Jack Plate: Laminated Cellulose Acetate Butyrate
Electronics
Neck Pickup: Custom Soapbar P90
Bridge Pickup: Custom Soapbar P90
Controls: CTS 500K Audio Taper Potentiometers, Paper-in-Oil Capacitors
Miscellaneous
Strings: .010, .013, .017, .026, .036, .046
Case: Brown/Pink Lifton Reissue 5-Latch
Included Accessories: Gibson Custom Switchplate Medallion (w/ Historic Brown Plastic Cover in Case), Certificate of Authenticity Booklet, Historic Reissue Hang Tags