Marshall 2525HD5 Design Store Mini Silver Jubilee 20W Head, Black Elephant Grain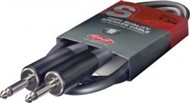 £5.88!
The Marshall 2525HD5 is the result of downsizing the legendary Silver Jubilee amp into a 20-watt head. Answering the prayers of players everywhere!
The 2525HD5 is a limited edition take on this awesome mini amp that puts it in a more modern, standard black Marshall livery, adding a subtlety to its glorious charm.
The Marshall 2525 series features preamp circuitry taken directly from the original Silver Jubilee diagrams, and makes up a new range called the ' Mini Jubilee'. These 2525's offer high/low output switching from 20 watts to five watts for yet more home friendly Silver Jubilee tone.

These new Marshall 2525 mini amps mirror their bigger brothers, with a bass, middle and treble tone stack; presence; output master (footswitch/pull channel); plus lead master and input gain (pull rhythm clip), all via a complement of ECC83 and EL34 valves.

Call GAK now for product info, advice and the Best Prices - 01273 665400
Customer reviews
out of 5
The amp man

26/11/2017

It's an exceptional amp. It's just instant classic rock tone. Beautiful balance between clean and crunchy, surprisingly versatile. And oh yes, it's INSTANT GNR tone. The dual channel mode is excellent. I like other dual channel amps, there are no frills. No reverb or weird stuff. Just another volume control. It's a JCM800 +++
Load more reviews