Marshall JTM45 2245 Vintage Reissue 30W Valve Head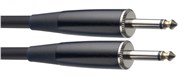 !
The Marshall JTM45 is the Marshall that started it all!

This reissue of the original Marshall is a lovingly created reproduction of the real starting point of Marshall amps. Now the classic, original Marshall tone is accessible to all who enjoy its glassy, clean, fluid and warm sustain. Originally introduced back in 1962 the original JTM45 was an instant hit, breaking new ground for a new wave of guitarists that we pushing boundaries. Original '60s JTM45s are rare beasts and are sought by collectors and tone hounds alike.

What this amp misses it modern switches and modes it makes up for in raw, guttural, ballsy feel. A large part of this is down to the GZ34 power supply rectifier. A massive key to the original JTM45's sound that's been painstakingly reproduced in this reissue. Whilst the rectifier isn't directly in the signal path at any point inside any amp, and merely supplies the power to run it all, it essentially imparts nuance and exercises influence over every part part of an amp's tone. A modern amp has an power supply that supplies exactly what the rest of the amp needs, but these early valve designs weren't nearly so perfect, and in that imperfection lies absolutely majestic tonal beauty. The inter-valve action, subtle shifts of harmonics, natural sag and compression, and resulting deep smoulder beneath every note is something yet to be matched but any other technology.

The JTM45 is the tone on which the Marshall legacy still stands.


30 Watt Output
3-Band EQ
3 x ECC83 Pre-Amp Valves
2 x 5881 Power Amp Valves
GZ34 Valve Rectifier
Dimension(mm): 660 x 260 x 205
Weight(kg): 14.6