Marshall 2555X Silver Jubilee Vintage Reissue 100W Head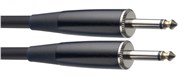 !
The Marshall 2555X Needs no introduction, harking back to '87, a very special year for both Marshall Amplification and its founder, Jim Marshall, it marked 50 years in the Music Industry for Jim and the 25th Anniversary of Marshall amps. Hence the first incarnation of the Marshall Silver Jubilee was born.

These amps were critically acclaimed and used by players the world over, the 100 Watt 2555 stack quickly became one of Marshall's most popular and significant amps and was adopted by countless artists, most significantly by G'n'R's Slash.

The original Silver Jubilee's have gone on to become collector's items and the value of originals in good condition has soared. Due to this incredible public demand Marshall is offering a UK made, modern re-issue of the highly sought after 2555 stack, that perfectly delivers its original features and legendary tone.

The models are the 2555X head plus the angled-front 2551AV and straight-front 2551BV 4x12" cabinets (sold separately).
3 x ECC83 (12AX7) preamp valves and 4 x EL34 power valve
Silver vinyl and silver front panel
High/Low Output selection switch - this switches the power stage between Pentode operation (100 Watts) and Triode (50 Watts)
2 footswitchable channels - Rhythm and Lead.
Presence, Bass, Middle and Treble EQ controls
Output Master/Pull channel Control. This footswitchable push/pull control switches between Rhythm and Lead settings.
Lead Master Control which sets the Lead mode volume.
Input Gain/Pull Rhythm Clip Control. When pulled out if adds extra crunch to the Rhythm Mode of the 2555X.
Series Effects Loop
DI Output for PA or recording
Footswitch included
Proudly Made in Britain