Boss Waza Craft Series
The pinnacle of BOSS design and craftsmanship. "?" means "art and technique," and perfectly describes this concept.
When it comes to Waza Craft, Boss have taken no compromises or exceptions to the quality of the range. The engineers in Japan take great honour in placing the "?" kanji on each Waza Craft product, with the marking perfectly symbolising their pride and prestige for the series.
By using over 40 years worth of history and knowledge, Waza Craft features Boss' most premium components, technologies and innovations. It is regularly described as Boss' "Master Built", "Custom Shop" or "Boutique" range of products.
The Waza Craft range features all-analogue Effects Pedals, groundbreaking Amplifiers and innovative technologies, such as the WAZA Tube Amp Expander and Waza-Air.
Faithful recreations of famous pedals throughout Boss's prestigious history. Each pedal features multiple circuits; one identical to the original, as well as modern voiced circuits. Partner this with the latest hand-selected componentry, hand-made in Japan, Waza Craft offers Boss' most premium tone imaginable. By carefully selecting analog components and refining the circuit, each pedal is a pinnacle of BOSS design and craftsmanship
Rooted in a long history of rock amp development and they offer the original sound of the very first rock stack amp. Boss engineers have also discovered their own interpretation, the "Waza Brown Sound." Waza Amps were born in the spirit of historic innovation, offering vintage expressiveness, as well as modern expandability and reliability. The Waza Amp has enabled the Boss engineers to push the boundaries of the transistor guitar amp, implementing new technologies that allowed the development of the Katana, Blues Cube and Nextone ranges.
Innovative Waza Craft Technologies
By removing the limitations or boundaries that have been set by what current exists, Waza Craft has given the Boss Engineers the freedom to revolutionise the guitar world with new ideas. With the Waza Tube Amp Exander, Waza Craft technology has modernized the tube amp experience and the Waza-Air provides a revolutionary new personal monitoring solution for guitar players.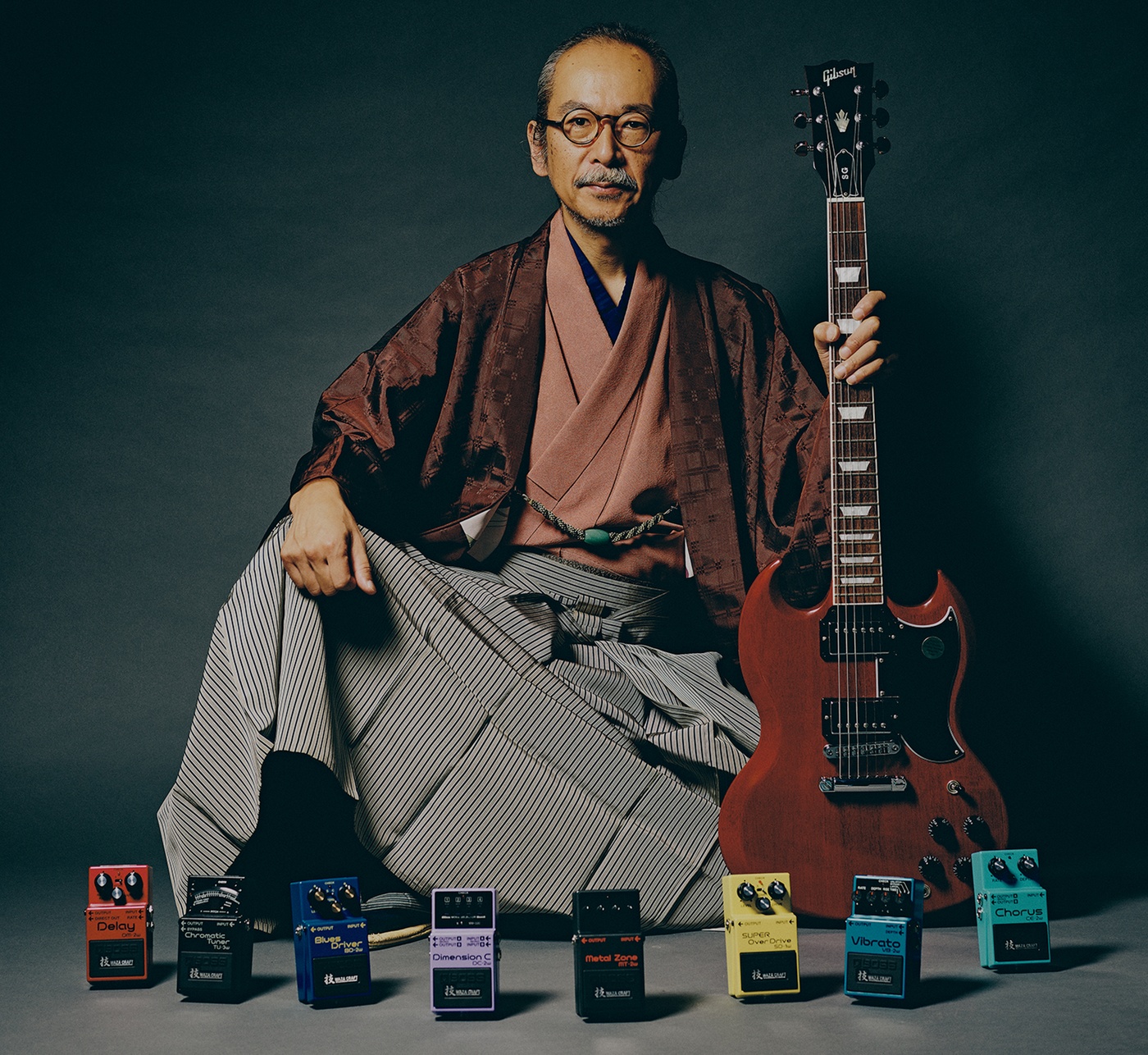 Wajima Talks About Waza Craft
"Each of the Custom modes were powerful too. For example, with overdrives and distortions, many modified models were just beefed-up originals, but with the Waza Craft series, you know the pedal has been modified by BOSS themselves, who designed the original. On top of that, the Custom modes accurately improve points that the players needed changing. BOSS listened to our requests and it just makes me happy to hear that in the tone. Like with the DM-2W—I don't use it that often, but I did want longer delay time out of an analog delay pedal, and they responded to that. I could really see, hear and feel the designers' pride and commitment, and how they very much care about the players."

"Bigger companies will always have to make difficult decisions like "let's use less expensive parts here" or "we need the best components here" to reach a reasonable market price. On the other hand, boutique makers don't have to keep their pedals cheap, so they get to use the best parts and get the best tone and least noise. It's groundbreaking that a big brand like BOSS can achieve boutique-level quality, like they did with the Waza series. And they always get it right too. I mod my own pedals, so I know that using the best parts doesn't always end up in the best tone. There can even be mods that make things worse if you don't know what you're doing."

"BOSS Waza Craft is more than just a mod, it's a higher brand. So even things like the "? WAZA CRAFT" logo on the footswitch, the silver plate and engraved serial number, the silver screw…every detail is important for the brand and it matters to us players too. Only BOSS can be on this level."

"Being the pedal builder that I am, when I buy a pedal, I always find myself wanting to change a jack or a condenser, but with a Waza Craft pedal, I know for sure that nothing needs to be touched. It's perfect and sounds the best the way it is, so there's no point in trying to mod it. A regular BOSS is always good, but the Waza Craft series is so much more. It has my complete trust."
Shinji Wajima (Ningen Isu from Japan)
<< Shop The Waza Craft Range Below >>