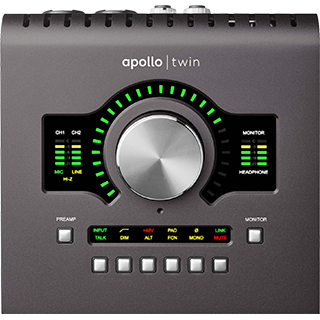 Pick up one of Focusrite's best-selling interfaces today and get initiated into the Plug-in Collective. Once you've logged in and registered your Scarlett or Clarett, you can receive software and massive discounts from leading developers every couple of months - free of charge!
Focusrite's products already represented fantastic value thanks to their studio-quality sound, premium features and attainable price… the Plug-in Collective is the icing on the cake.
Whether you're a producer, songwriter, engineer or performer, the innovative software that's on offer is bound to inspire you and take your music to another level. In addition, there are often generous discounts on entire catalogues of software. Each plugin is offered as a limited run so pick up a Focusrite today and get involved! Once you've got it, you can click here to log in and register.

There's rarely been a better time to join the Plug-in Collective if you're an artist! For this latest Plug-in Collective community giveaway, Focusrite are teaming up with TuneCore, who are a leading global distributor of music. From 27/5/21 to 4 pm GMT on 25/7/21, as part of the Plug-in Collective, you can have your next track distributed by TuneCore - totally free.
For over fifteen years, the team at TuneCore has been empowering independent & DIY artists. By giving them the tools to connect with fans and send out their music into the world, TuneCore have enabled artists to stay completely in control of their careers.
With TuneCore at your back, you can upload your music to over 150 stores worldwide and feel secure when it comes to their service. The fact that TuneCore have assisted over a million artists so far and paid out a whopping $2 billion dollars to them speaks for itself.
By uploading your next single release to Tune Core, your song can be distributed to major streaming services and digital stores including Spotify, Apple Music, Deezer, Amazon Music and many more. The best part is, you keep 100% of your rights and retain 100% of your loyalties.
Thanks to TuneCore, you don't have to rely on a record label to distribute your music for you. Now, you can take full control of your music and get it out into the world so new fans can be created. Whether you're an established artist looking to launch your follow-up single or have been thinking about setting your music free, TuneCore and the Plug-in Collective are on hand to help you see it through.
As a Plugin Collective member, you can grab your free single release code for TuneCore via your Focusrite account, be sure to use it before 4 pm on 25th July 2021.
Buy and register a Focusrite interface today and get initiated into the Plug-in Collective!