Boss RC-30 Loop Station Pedal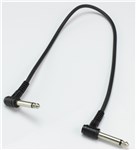 £2.99!
Click 'add to basket' to see 9 add-on deals!
Boss RC-30 Product Overview by GAK
"The Boss RC-30 is every songwriter, solo performer and bedroom musician's go-to product. You can really easily create loops to help write your next hit, support you as if you were playing with another musician, but also store your favourite riffs and scetching out a song. The left pedal will record/overdub your loops, whereas the right pedal will stop/clear. Simple. You can connect it to your computer to store more of your loops, import backing tracks and also back it up so you don't lose anything. It also comes with a 5 year warranty and lifetime tech support with myself." GAK's Roland/Boss Product Specialist, James Purvis.

The RC-30 is a twin-pedal which offers the best Looper technology in Boss' armoury.
Looping has never been so easy, you will be layering up on the RC-30 in no time.
Offering up to 3 hours of looping time and 99 memory locations, the possibilities are absolutely endless.
Boss Product Overview
Layer up live performances and add new dimensions and layers to your sound - the RC-30 is the best of Boss Looper technology consolidated into a handy twin pedal that makes it easy to layer up a performance on the fly. With three hours of looping time and 99 memory locations, you are unlikely to run into the limitations of the RC-30 any time soon. The RC-30 isn't just for live performance - it makes a great practice tool too. Pick up a loop station today and you'll be using it wherever you can to give your music a new edge.
Twin Stereo Loops
Create and stack multi-layered loops with twin stereo tracks — each track being independently controllable with dedicated volume faders and track-select buttons. Creating loops is convenient with the Auto Recording feature, which starts recording the moment you begin playing your guitar, bass, keyboard, or singing, or as soon as you start a connected audio player. Count-In mode gives you one-bar of rhythm before recording starts. You can Undo/Redo as you go. The sky's the limit, with three hours of recording time!
Onboard Effects
Fans of BOSS's world-famous effects will be pleased to find a lineup of creative effects onboard the RC-30. Bend Down provides a dramatic pitch-bend effect. Step Phaser changes phase in incremental steps. Sweep Filter alters frequency in sync with the current tempo. Tempo Delay produces a tempo-synced delay effect. Lo-Fi intentionally degrades the sound to create a distinctive character. Dunk your loops in cool effects without the cost and hassle of adding external gear.
Mic Input
Vocalists can plug a microphone of their choice directly into the RC-30's XLR microphone input, complete with phantom power if you wish to use a condenser mic. Sing, overdub, and make multi-layered loops of your voice, create vocal sound-effects patterns, or point the microphone at your acoustic musical instruments, or anything that makes noise and turn it into a cool loop. You don't have to be a musician to get in on the LoopStation action!
Rhythm Guide
To keep your loops tight and in time, play along with one of the basic rhythm patterns in the RC-30's onboard library as you record. Ten types of rhythm types are provided, including Rock, Pop, Funk, Shuffle, R&B, and Latin. A dedicated knob lets you adjust the volume of the rhythm, and you can set the tempo via tap tempo. You can also specify the time signature. When you save a phrase, the rhythm type and time signature will also be saved.
USB Connectivity
You can connect the RC-30 to your computer via a standard USB cable, and back up your RC-30 phrases to your computer for safekeeping. You can also load WAV files from your computer directly into the RC-30. The RC-30 accepts 16-bit/44.1kHz WAV files of up to 1.7GB in size.
AUX Input
In addition to recording your instrument performances and turning them into playable loops, you can record other external stereo audio sources via the AUX IN. Sound from a digital-audio player or other device connected to the AUX input can easily be recorded and added to your loop.
Twin Pedal multi-track looper with true stereo I/O
Two synchronized stereo tracks with dedicated volume faders and track-select buttons
Massive internal memory with up to three hours of stereo recording time
99 on board memory phrases for storing loops
Built-in effects for processing loops
Multiple inputs: 1/4" A and B input jacks, stereo 1/8" mini AUX input jack, XLR input jack with phantom power
USB 2.0 port allows you to connect to a PC and import/export WAV audio
Rhythm guide with real drums
Runs on batteries or optional AC power supply
Nominal Input Level: MIC IN: -40 dBu (variable); INST IN: -20 dBu; AUX IN: -10 dBu
Input Impedance: MIC IN: 4 k ohms; INST IN: 1 M ohm; AUX IN: 22 k ohms
Nominal Output Level: -20 dBu
Output Impedance: 1k ohm
Recommended Load Impedance: 10 k ohms or greater
Maximum Recording Time: Approximately 3 hours
Maximum Phrase Memory: 99 phrases
Number of tracks: 2
Data Format: WAV (44.1 kHz, 16-bit linear, stereo)
Hi-Hat, Kick & Hi-Hat, Rock 1, Rock 2, Pop, Funk, Shuffle, R&B, Latin, Percussion
BEND DOWN, STEP PHASER, SWEEP FILTER, TEMPO DELAY, Lo-Fi
MIC IN Jack: XLR type (balanced/phantom power: DC 48 V, 10 mA),
INST IN Jacks (L/MONO, R): 1/4" phone type,
AUX IN Jack: Stereo miniature phone type,
OUTPUT Jacks (L/MONO, R): 1/4" phone type,
FOOT SW Jack: 1/4" TRS phone type,
USB Connector,
DC IN Jack (DC 9 V)
Customer reviews
out of 5
Waleed Nasir

10/6/2020

Still learning the art of using it so can not give a valued judgement

DE

07/6/2020

Good looper...plenty of tech reviews available, it is not as simple as some and the manual is useless, so You Tube video tutorials are essential,but it's good kit, and I previously wore out my RC20 looper by the way...

Maria Batkin

07/5/2020

Purchased for our twins, well made, easy to use. Good sound. Very pleased with product

Christopher

23/3/2020

This is good, but I soon realised it is also past it now. The RC-10r has a vastly superior drum machine and the led wheel of the RC-1 - which is such a useful feature.

Reg K

05/1/2020

Excellent piece of kit for the money. Fun thing to mess with.
Load more reviews