The Complete Roland Synthesizer Range
Steeped in Heritage and Legacy and one of the most famous names in synths.
Roland is one of the most famous names in Synthesizers, with a deep-rooted history and legacy that they continue to build on today.
Since 1973, Roland has been creating some of the most sought-after Synths in history, all starting with the SH-1000. Many of the landmark Synthesizer sounds heard throughout popular music have been played on Roland Synthesizers, making them extremely valuable and collectable.
When purchasing a Synthesizer, it would be foolish not to consider such a well-respected giant as Roland.
---
The Range:
With options for modelled, digital, analogue, modular or performance, you will find a synth for almost any musical application.
Every Roland Synthesizer comes with an extended 2-year warranty.
---
Why Roland?
No matter which series you opt for in the Roland Synthesizer catalogue, iconic sounds and patches are guaranteed. Roland Synthesizers are designed to create music with and every synth they create make it extremely easy to do exactly that.
Whether you are a Pro Stage/Studio Musician/Producer looking for the ultimate performance Synth or a beginner wanting to learn, each Roland Synth provides familiarity in both sound and workflow.
Roland Synthesizers are more than capable of providing essential synth sounds such as; Pads, Leads, Bass, Pluck, Chimes/Bells, Arpeggiators, Pulsating, Poly, Mono and Sound FXs. No matter which ranges you opt for, you can access a large library of internal sounds to get you started. Alternatively, you can initialise a patch right down to the barebones of an oscillator, enabling you to craft your own unique Synth-Voice.
Use the infamous Roland Filters and Envelopes to shape your sound, with each range providing a different character to cater to every synthesizer fan's needs. You can then customise your sounds further with the inclusion of a vast array of effects, which are an industry standard.
---
History/Legacy
As mentioned above, Roland has a history in Synthesizers that simply cannot be ignored. As the brains behind some of the most famous Synths ever created, such as the Jupiter-8, the Juno-106/60 and SH-101.
The warmth of Jupiter, the "chiming" character of Juno or the gritty attack of the SH-101, can be heard in Roland's current Synthesizers.
Many of the sounds created on Roland Synths have become the bedrock of Synthesizer Production. Used by artists like; Michael Jackson, Stevie Wonder, Duran Duran, Madonna, The Prodigy, Daft Punk, The Chemical Brothers, Fatboy Slim, Jean-Michel Jarre, Prince, Bruno Mars, The Weeknd and almost everyone else. It would actually be quicker to write a list of artists that haven't used a Roland Synthesizer!
Throughout their history, Roland has always strived to innovate and push the boundaries of Synth design and capabilities, a philosophy they still share today.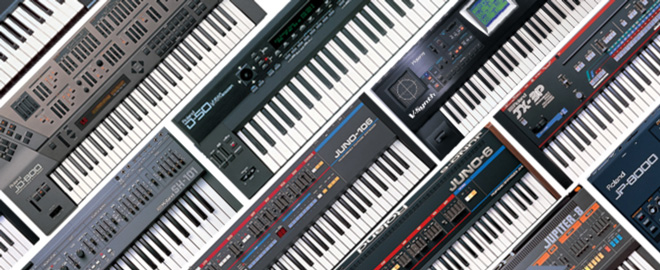 ---
---
Other Roland products that include groundbreaking synthesizer technologies can be found here:


---
>> Shop The Full Roland Synthesizer Range Below. <<